100% Tested Vintage Green Bakelite Faturan Cubes 70+ Years Ideal Tesbih Carving
Price:&nbsp
$120.00
---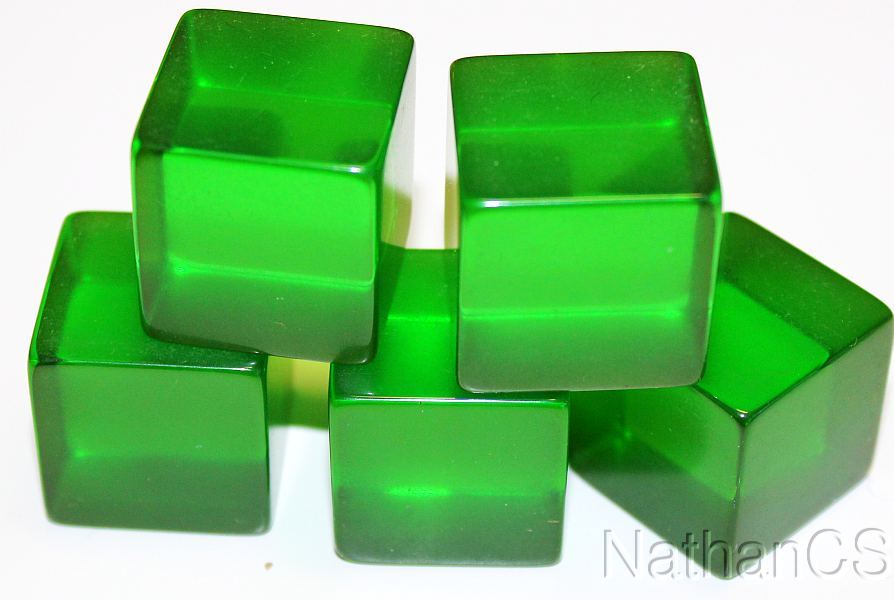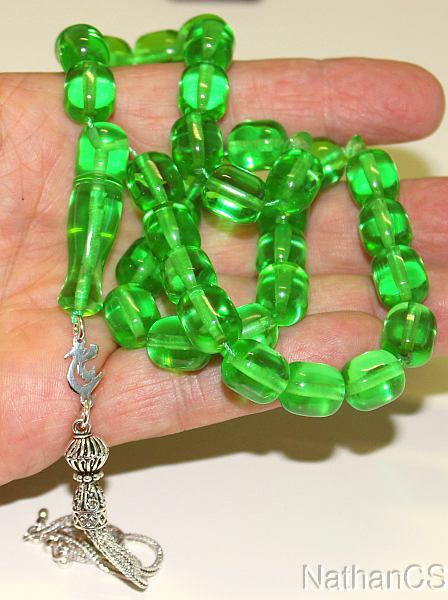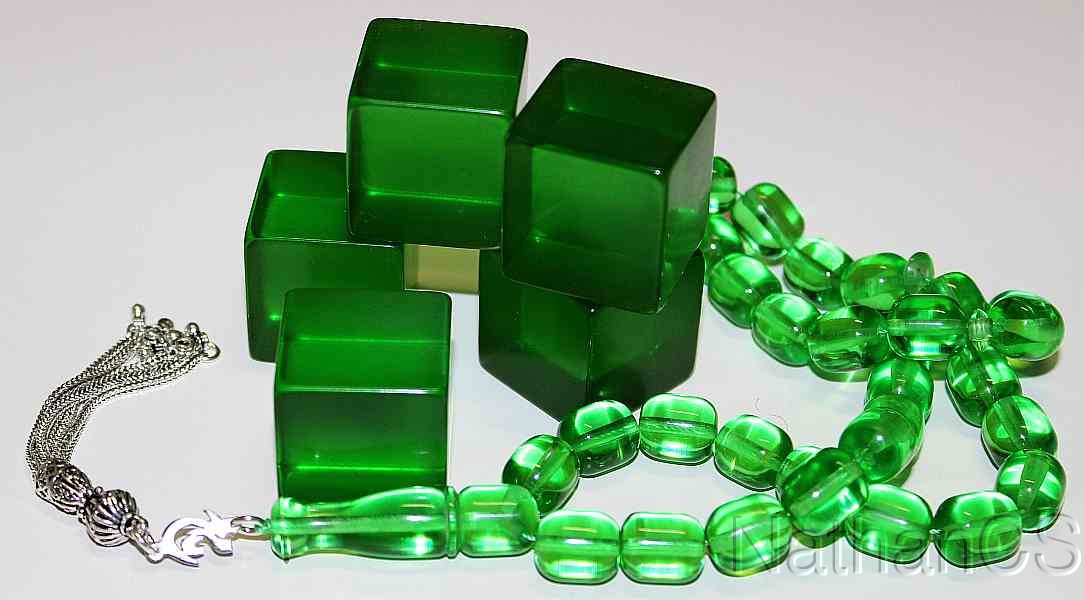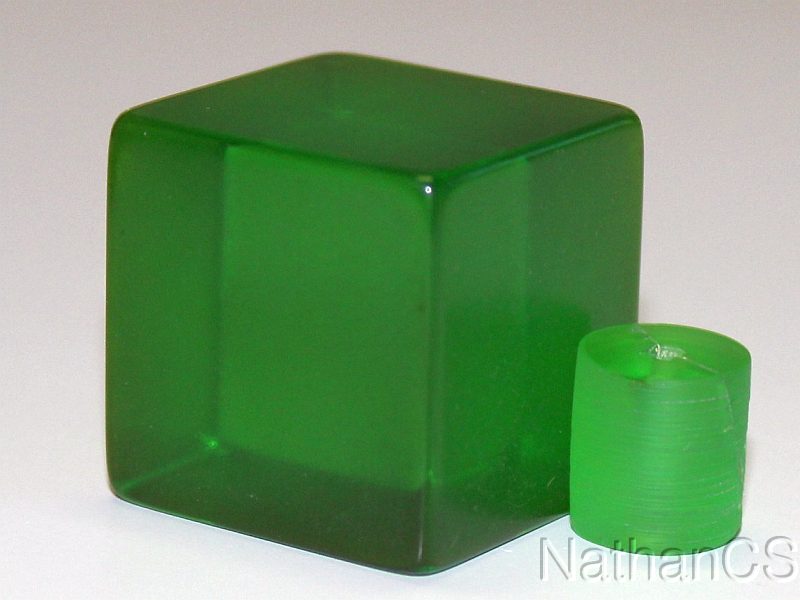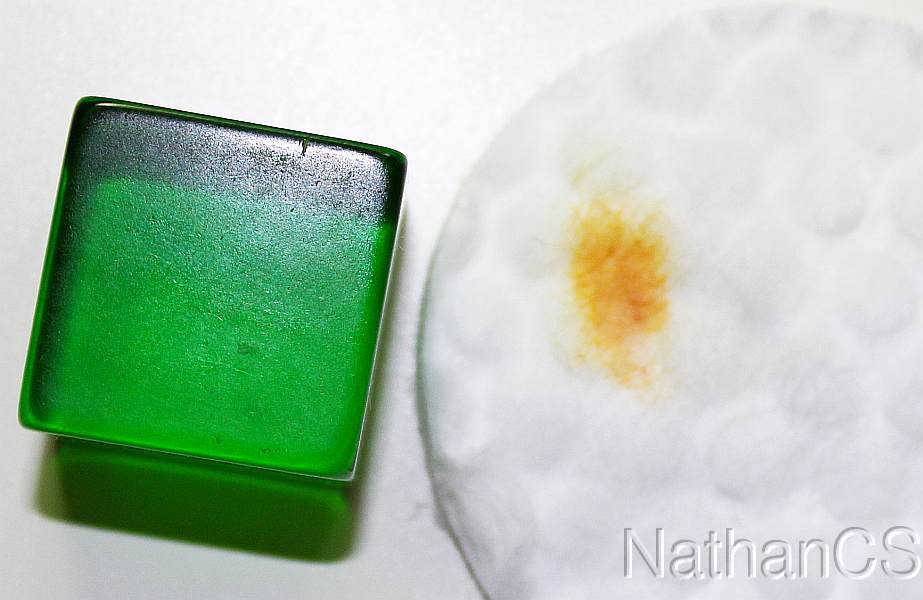 Description:



For the first time on Ebay : VINTAGE GREEN BAKELITE FATURAN CUBES ideal for carving Tesbih. These cubes are over 70 years old from my private collection.



With following Characteristics :

100% SIMICHROME TESTED - see pictures. Definite Yellow Stain on corron when rubbed with simichrome polish - the No.1 undiscussed test for Genuine Bakelite. The cubes test positive also to 409 and give the typical Bakelite smell even when rubbed only- no need for the hot water test.
PERFECT size : 25 x 25 mm each - Minimal waste when carving
NO HOLES : with size will contribute to perfect carving with no restraints
Weight : 20 grams per cube - 5 cubes will be 100 grams.

VERY RARE GREEN TRANSPARENT COLOR
PERFECT RESULT : See the example in the photos

THE TESBIH - PRAYER BEAD STRAND - IS NOT FOR SALE ONLY THE 5 CUBES

The tesbih has been carved using 5 cubes by MASTER GEORGE MAROUN NAJM - YILDIZ USTA - from Beirut Lebanon.

See his typical logo -

Beads are 12 x 12 mm
WITH 5 CUBES A GOOD CARVER MAY OBTAIN EXCEPTIONAL RESULTS IN VARIOUS SIZES AND SHAPES

NO RESERVE - VERY Low starting price for a VERY RARE item !!!
My selling principle is : " SATISFACTION OR REFUND " AND IT APPLIES 100 %.
I am ready to refund in totality any item sold by me if you are not fully satisfied with your purchase
NO QUESTIONS ASKED - NO CONDITIONS
BID WITH COMPLETE CONFIDENCE
---
Return Policy:
Items must be returned within 14 days .
Refund will be given as Money back.
Refund policy details:
DETAILS ARE SPECIFIED IN THE LISTING. REFUND AT BUYER'S DISCRETION : REFUND, EXCHANGE OR MERCHANDISE CREDIT.
Shipping:

Destination: Switzerland

STANDARD
Standard
$0.00
$0.00

Destination: Worldwide

STANDARD
Standard
$0.00
$0.00

Handling:
$0.00(Domestic)
$0.00(International)
Insurance:
Not Offered (Domestic)